CUBQ is your partner
CUBQ is your partner
We are successfully operating in the field of international freight transportation and logistics since 2002. Nowadays CUBQ corporate group is in Top-5 Transport companies that use their own fleet. Our Company forwards more than 20 000 different vehicles and 15 000 containers.
We have received recognition from our clients and the professional community.
Nowadays, more than 700 companies are continuing doing business with us for more than 3 years. In 2011, the CUBQ General Manager was awarded by The International Road Transport Union for his contribution to the development of international transport market. In 2012, our Company got "Golden Mercury" award.
Our professionals are ready to help you solve non-standard tasks by providing high quality services. The professional approach ensures the creation of a positive environment to meet the needs of each customer. (Or: One of the main achievements of our Company is ensuring a positive environment for customers' satisfaction and high quality of service).
Our Hero is our Customer!
Opening of the representative office in Germany (Hannover) in 2009 is another opportunity to respond to our customers' inquiries much more efficiently. We have gained tremendous experience in the European market. This is confirmed by the recognition and appreciation of our clients around the world. We are using European practices and quality standards of doing business and client service.
We are creating new prospects for cooperation by preserving and enhancing our experience in the field of international logistics.
We are working for your benefit!
Reputation proved by time and confirmed by awards
On the market of International road transportation since 2004.
ASMAP member.
Partner of Special Economic Zones of the Regional Level (2011).
IRU honorary award for the contribution to the industry (2011).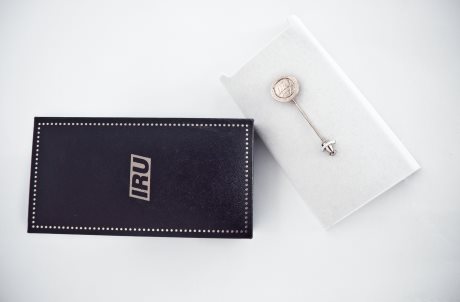 IRU honorary award for the contribution to the industry (2011).
Forwarder of the Year - 2014 Award (Association of International Freight Forwarders BAIF, 2015)